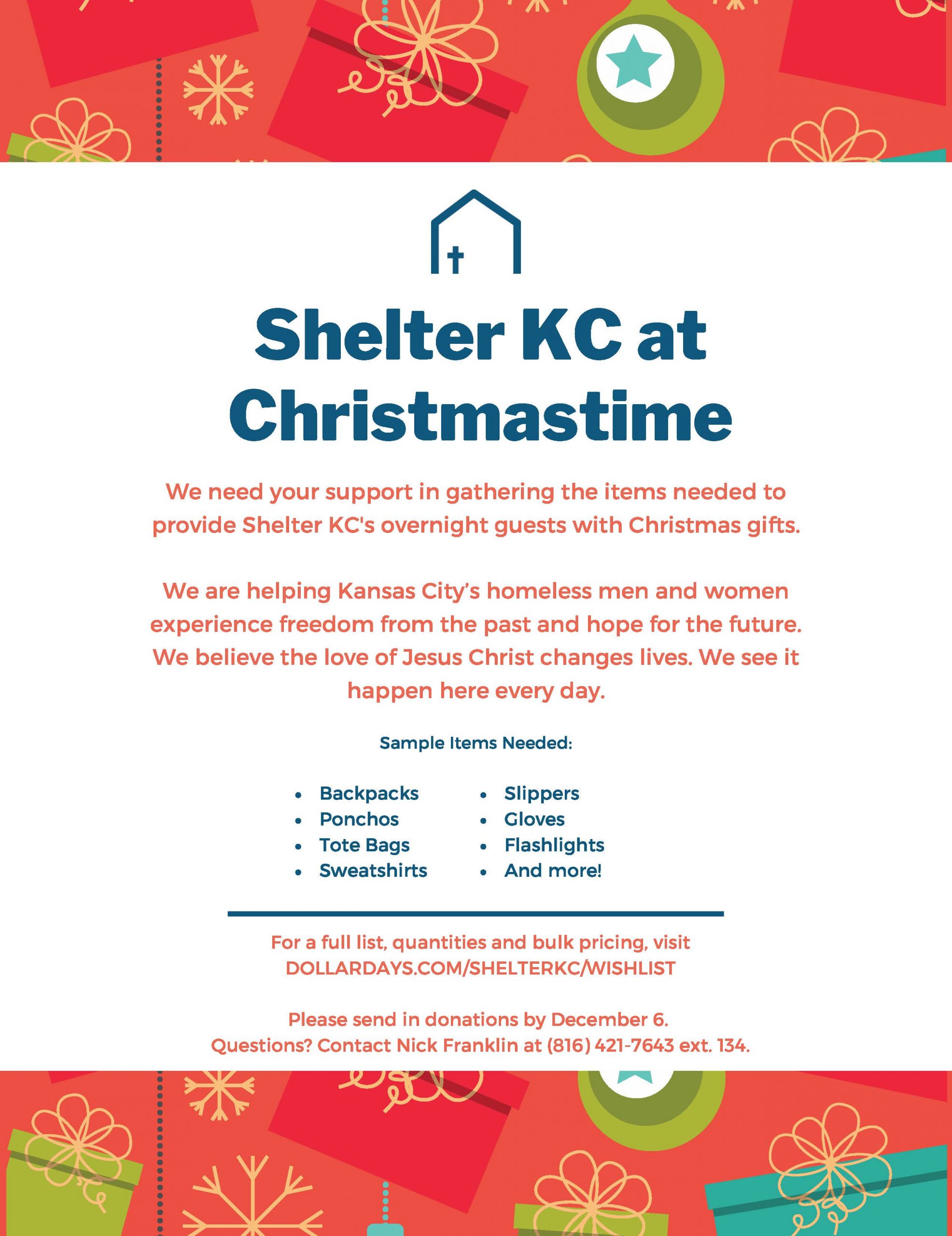 This Christmas, Shelter KC will provide hot, nutritious meals, safe shelter and warm clothing for our guests. Not only that, but each one who joins us on Christmas Eve will receive a gift package containing personal care items, warm gloves, winter clothing and other special treats. To help contribute to the gifts, here's what we need:
Overnight guests (100-120 each. Buy in bulk on Dollar Days.)
• Rain ponchos
• Activity book (sudoku/crossword/word search) and pen
• Hoodie zipped or pullover Large to 4XL
• Pocket planner
• Pocket flashlight
• 30-count bag of cough drops
• Travel size lotion
• Ski Gloves
MC-Residents – 25 each
• $25 Walmart gift card
• Life Recovery Devotional
• Sweat shirt and pants set
• Watch
• Mini games/cards
• Nice pen
• Wallet
To donate items, drop off or ship to 1520 Cherry Street, KCMO 64108. For volunteer opportunities at Christmas, contact Nick Franklin at (816) 421-7643 ext. 134.