Hope Begins with a Meal
This Thanksgiving season, Shelter KC will prepare and serve around 250 nutritious, well-balanced meals each day to homeless men and women. As we have now for the last 70 years, Shelter KC (formerly Kansas City Rescue Mission) will provide each guest with a generous, hot meal - served home-style by smiling volunteers - in our safe and welcoming dining hall.
Out on the street, Shelter KC has earned the reputation as the place that serves filling portions of delicious food, where every guest is treated with dignity, respect and love. We are excited to provide tables of grace, hope and laughter to our neighbors in need and ask for your help in buying meals for this year's Thanksgiving at Shelter KC.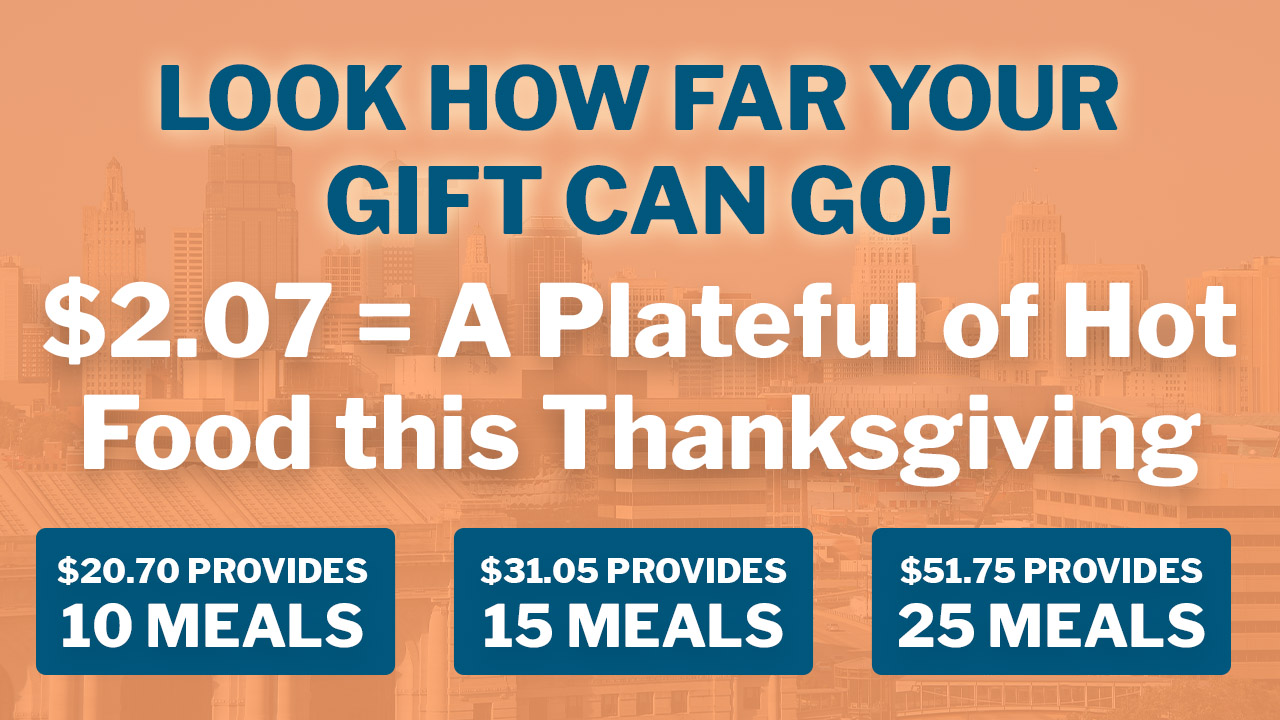 We have a huge task ahead of us, but with your help, it's possible! In fact, your gift today will help ensure that every person who sits down at our tables enjoys a hot, filling holiday meal, and even dessert!
Here's the best part: It only costs $2.07 to help provide each homeless guest with a meal and wonderful hospitality. That means a gift of just $31 will help provide food and care for 15 hungry men or women this Thanksgiving season.
Would you make a gift today? Thank you and God bless you!