Stepping Up For the Homeless Community
Come to me, all who labor and are heavy laden, and I will give you rest. Take my yoke upon you, and learn from me, for I am gentle and lowly in heart, and you will find rest for your souls. For my yoke is easy, and my burden is light. Matthew 11:28-30
According to the CDC, individuals that average 6 hours or less of sleep a night are about 2.5 times more likely to have increased mental distress when compared to people that receive more than 6 hours on average per night. Inadequate sleep and sleeping problems are common with people who experience anxiety, depression, bipolar disorder, and other mental health challenges. Many people who enter the doors of Shelter KC experience homelessness because of mental health and addiction issues. While these individuals face many barriers to independence, one challenge that is rarely mentioned is a lack of adequate and restorative sleep.
The correlation between health, sleep quality, and addiction recovery have a deeply complex and interwoven relationship. Not getting enough sleep during recovery leaves you vulnerable to relapse and worsens your mental health. - Baton Rouge Behavioral Health Hospital article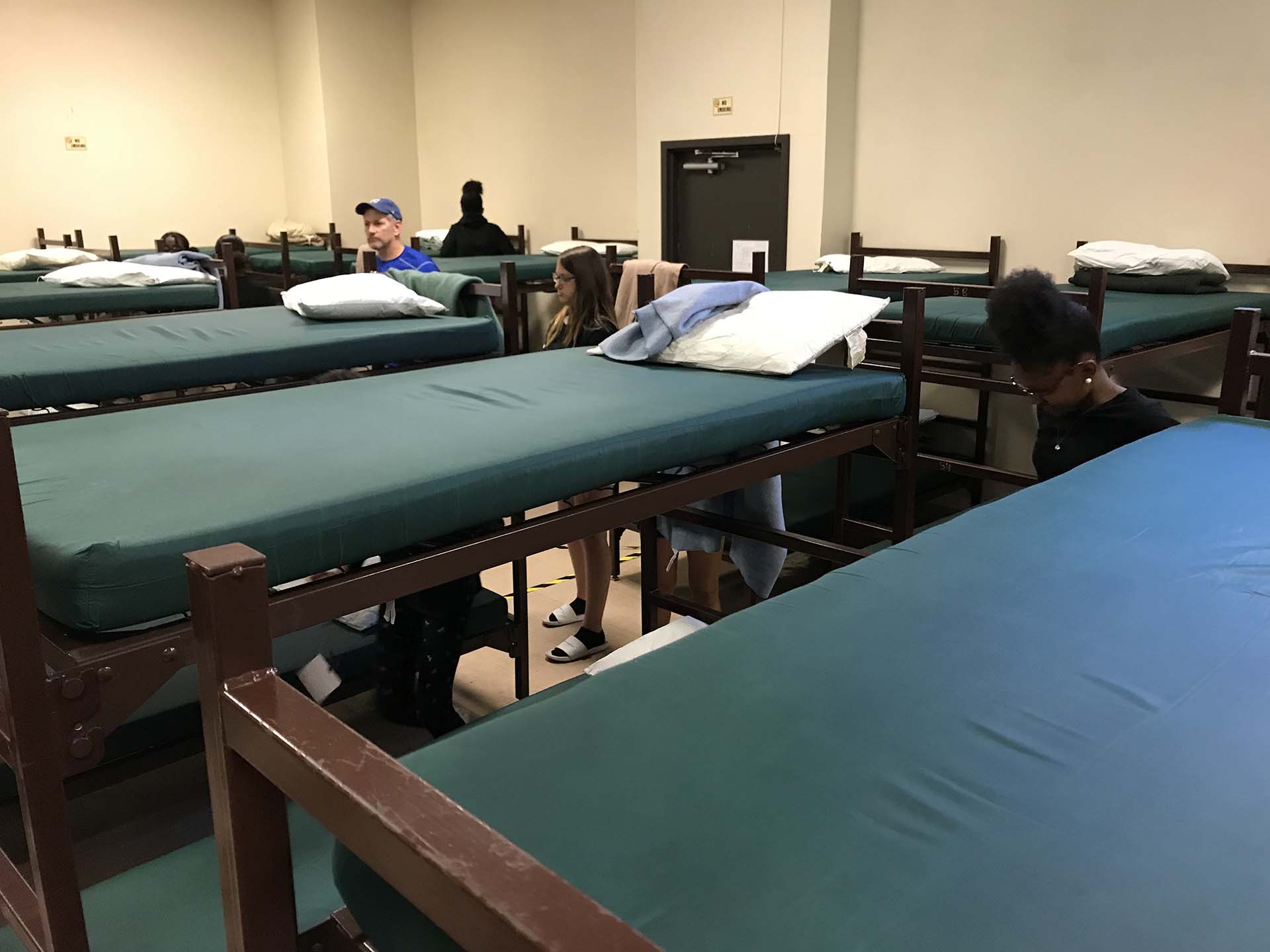 As in most homeless shelters, Shelter KC's emergency guest dormitory was a large space with traditional bunkbeds. Guests lacked privacy, the ability to control noise, temperature, lighting, or what time they go to bed. Accessibility to upper bunks challenged guests with physical limitations. Shelter KC recognizes the importance of a good night's sleep as guests work step by step to gain independence.
Shelter KC is providing a "step up" in its dormitory for men in the Shelter Launch program by replacing traditional bunk beds with StepUp bed systems, an innovative, two-level system that has stairstep access to upper sleeping areas, greater privacy, personal storage space, reading lights and USB ports for charging cell phones. Shelter KC is only the SECOND shelter in the country to install these innovative bed systems. Your donation today will substantially improve our Shelter Launch participants' ability to get the rest they need in an accessible, dignified space and get them one step closer to entry back into the community.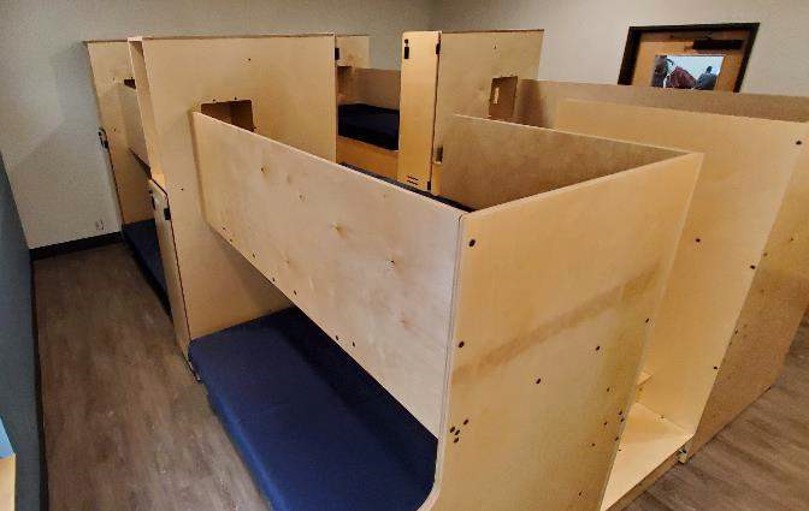 Learn More About the Campaign
Sponsorship Levels
Your donation will help bring restorative, dignified rest to Shelter's KC guests who are in crisis but working to overcome homelessness and achieve entry back into the community during our Shelter Launch program. Sponsors will receive a plaque in the dormitory with their name and bible verse of their choice as an encouragement to men committed to taking the next steps out of homelessness.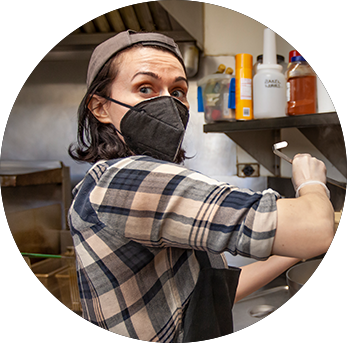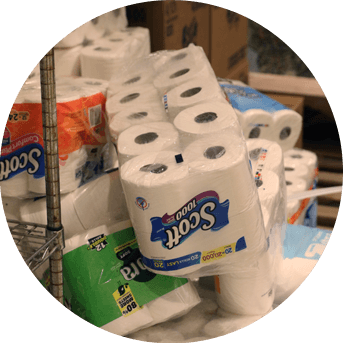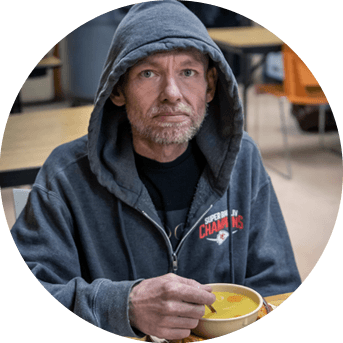 Psalm 23:1-2 Sponsorship - $6,400
The Lord is my shepherd; I shall not want. He makes me lie down in green pastures. He leads me beside still waters. He restores my soul.
New StepUp Bed Systems at Shelter KC
These innovative bed systems have two levels, stairstep accessible upper sleeping areas, semi-private beds, personal storage space, reading lights, and a USB port to charge cellphones. These updated amenities are provided to individuals in the Shelter Launch program.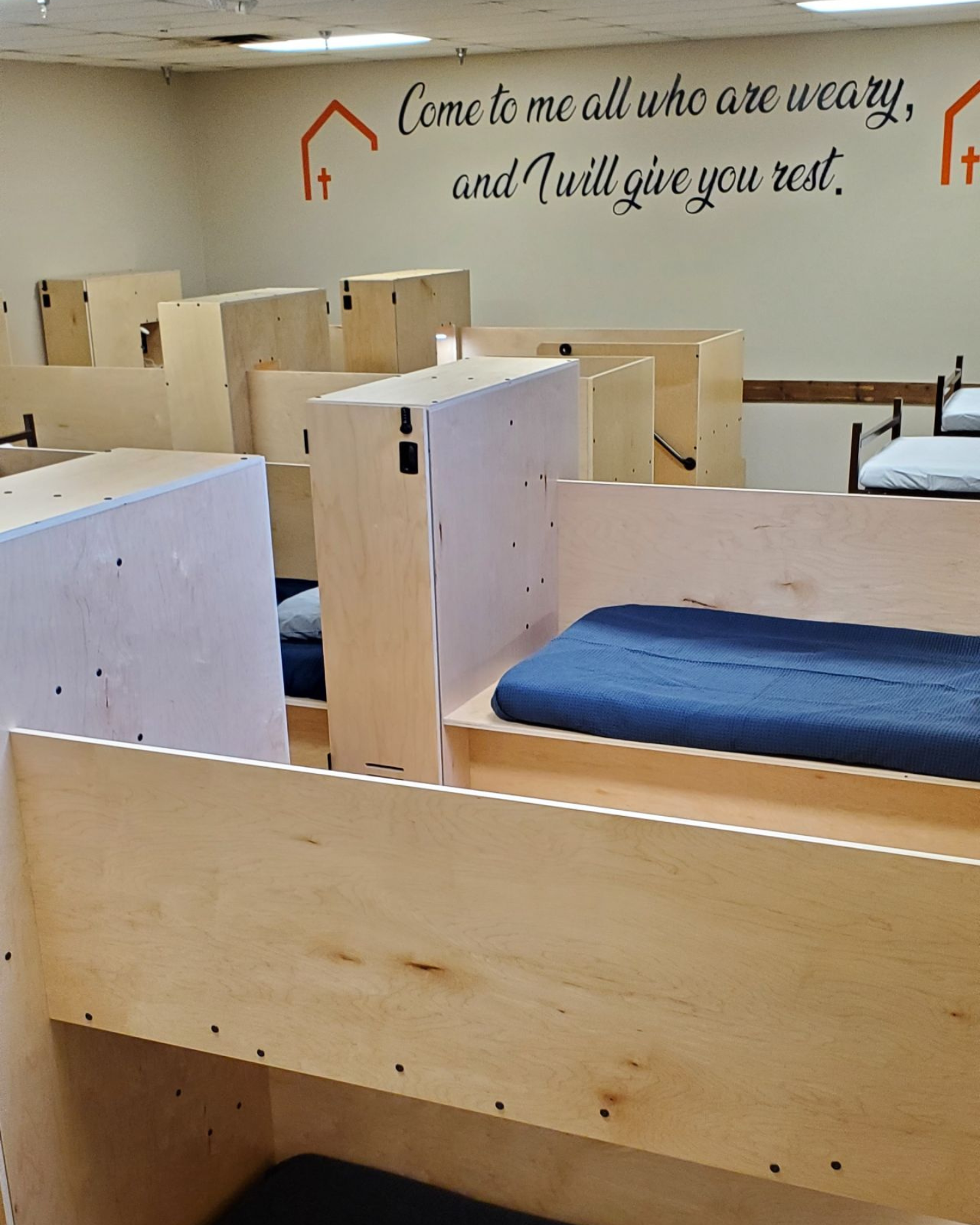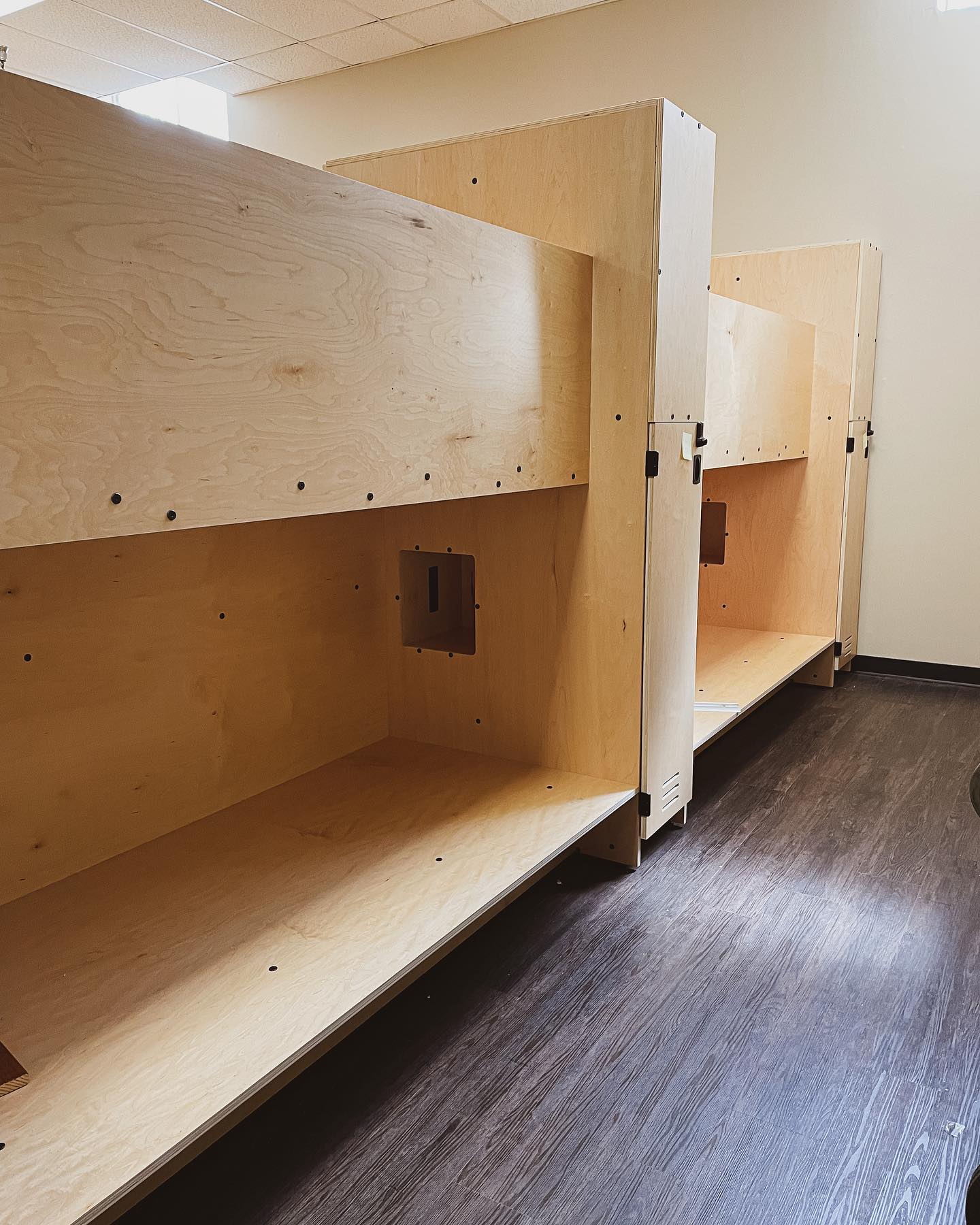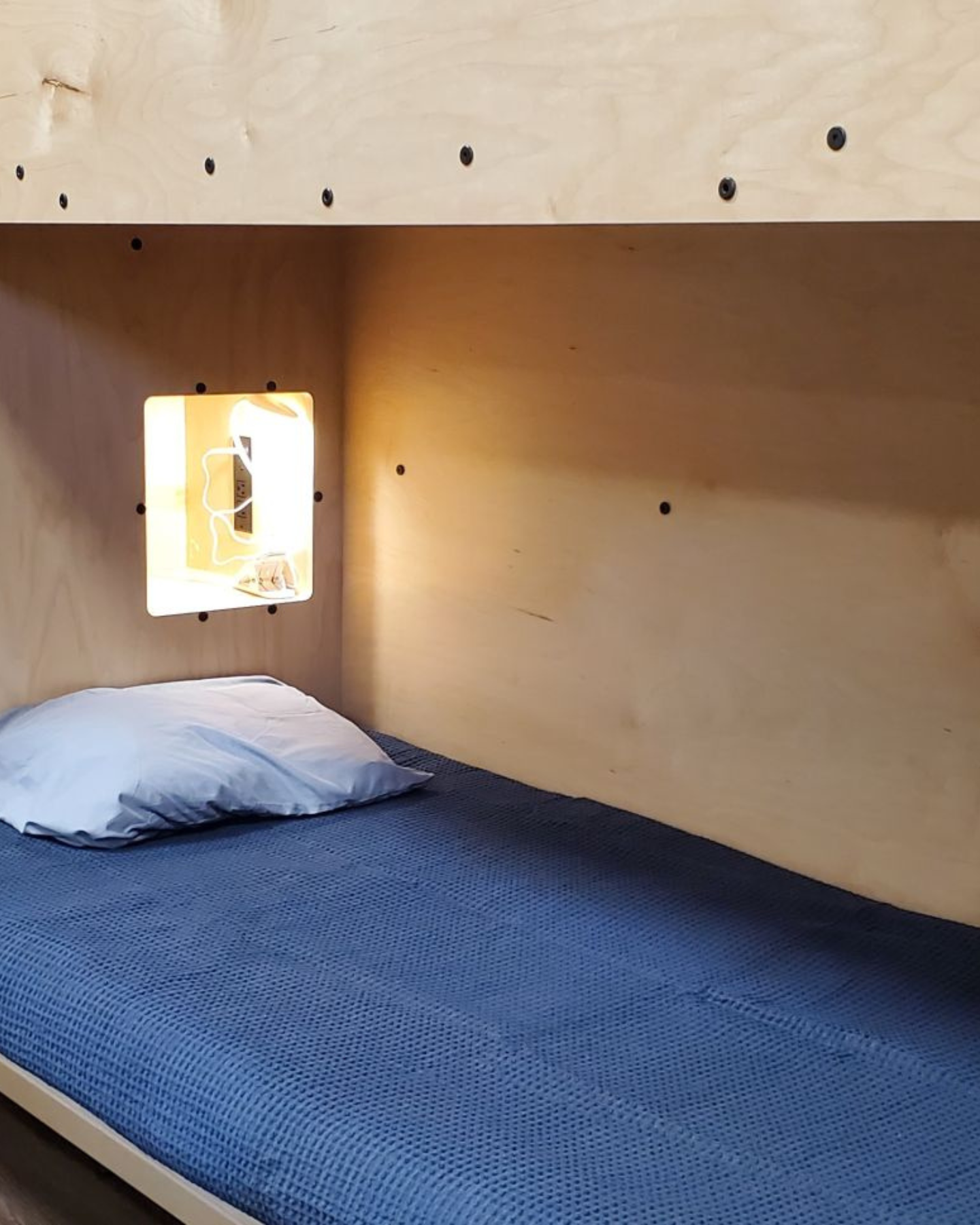 Past Dorm Conditions
As in most homeless shelters, Shelter KC's emergency guest dormitory is a large space that had traditional bunk beds for participants in the Shelter Launch program.