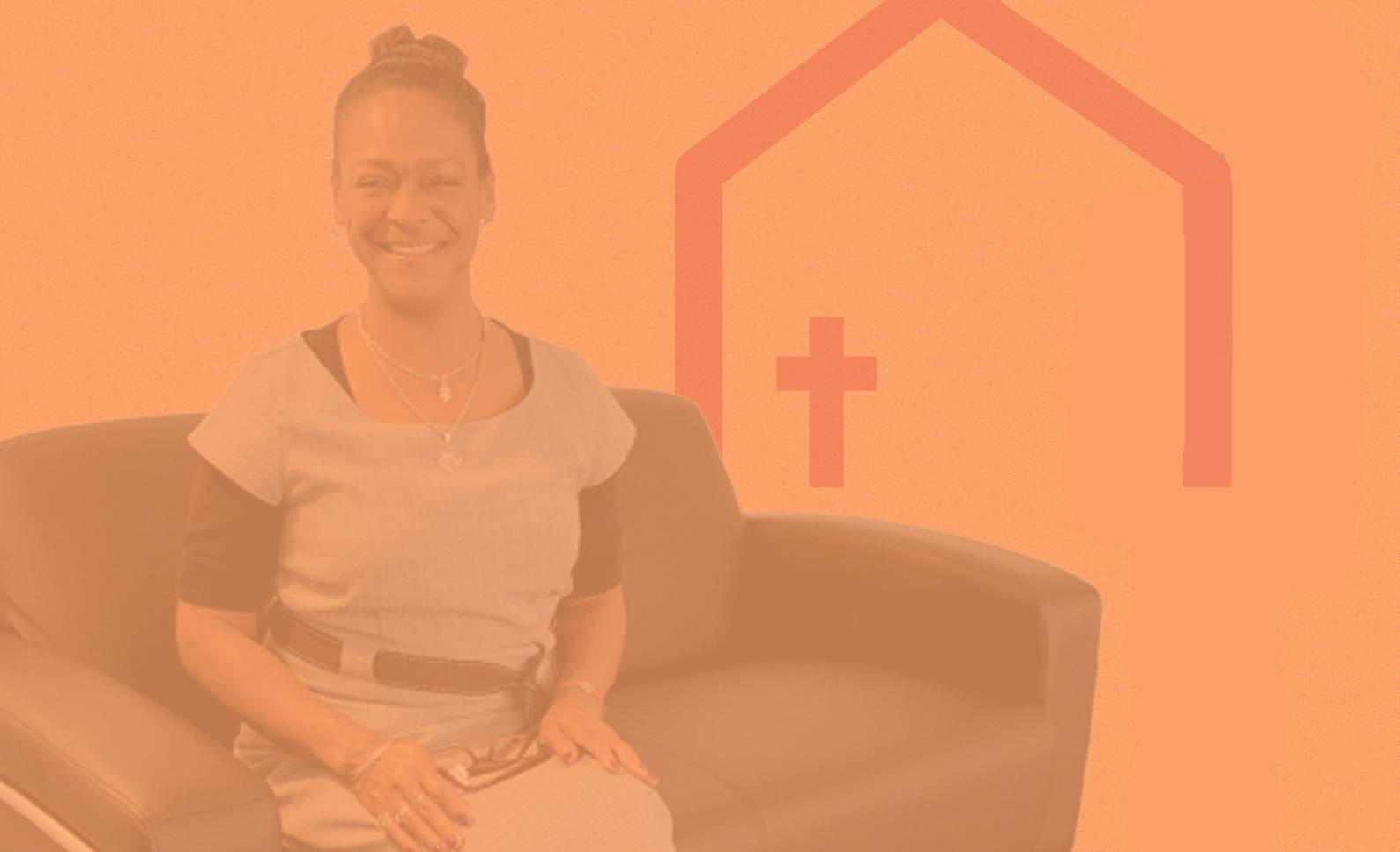 TREVA SAW THE SIGN as she walked down Prospect Avenue, anxious about her future. "I had just completed a stay at a nearby recovery ministry. Their program only allowed me 30 days, and I was grateful for them, but I only had one month clean and I knew I wasn't ready," she recalls. "I was praying for help and then I saw the words 'KCRM Women's Center' on a building."
Suddenly hopeful, Treva saw a woman in the Women's Center parking lot and asked her, "How do I get into this place?" Within minutes she was introduced to Beth Russell, the director of KCRM's Women's Center. "I was just praying that God would bring us a new resident," Beth told her, "and here you are!"
Treva's path to the Women's Center began early in life. "Somewhere my mom and I got separated," she says, "and I ended up in foster care for a while." Although she was eventually reunited with her mom, Treva was marked by abandonment and pain, escaping into addiction and searching for identity.
Knowing her situation was critical, the Women's Center staff interviewed and assessed Treva quickly, and she was able to move in the very next day. "I came in ready," she says. "I had made up my mind that all the old things had passed away, and I left it all back there. I was like a blank canvas ready for new colors. I've already had my mess and the mess my family situation had caused; now I want God's instruction and direction.
"I knew I needed the structure here — I'm no longer a wildflower out in the desert. I was ready to learn and grow.
"I was in a class with Mr. Joe (Executive Director Joe Colaizzi) and he was talking about a big, tall building that had cracks forming at the top. He explained that they couldn't repair the building until the master builder was brought back, and he went to the foundation and found where the cracks began. KCRM is helping me face the cracks in my own foundation. God is helping me fill in the gaps."
Treva can focus on growing from a good foundation today because, as she likes to say, "I'm safe. When I go to bed at night, I know I'm safe.
"I wake up and I know I'm ok, not only safe from the streets, but I'm safe from internal harm, because I used to live in self-hate. I'm finally safe, and I know God is giving me the tools to someday leave this place and not just exist, but thrive!"
Donate to help us provide love and care to women like Treva!