There is HOPE for ALL who enter here.
Christmas at Shelter KC
THE IDEA OF "SHELTER" EVOKES CERTAIN IMAGES and feelings in our minds.
A tornado shelter is a refuge during a life-threatening storm. A shelterhouse in a city park is a gathering spot for friends and family to share a meal and to celebrate. We think of someone who has lived a sheltered life as having been kept out of some of the chaos of life, at least for a season.
A shelter is a safe place, a place that stays steady in the struggle. A shelter is a serving place, where needs are met and help is found. A shelter is a sacred place, where truth is spoken and God is present. A shelter provides rescue, but so much more. A shelter is a refuge, a temporary home to recover, to strengthen, to heal, to learn, to find hope, to be restored.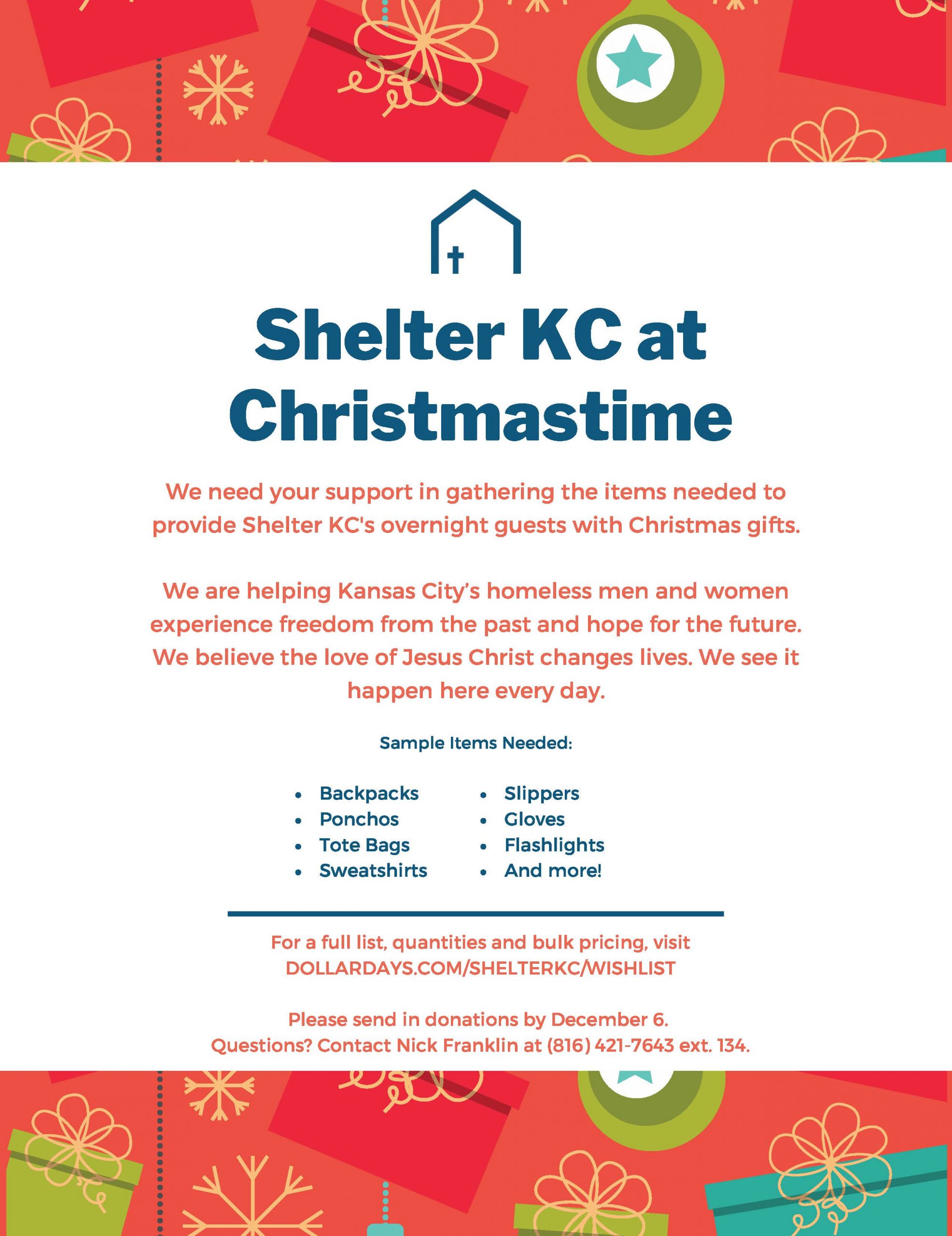 UPCOMING EVENTS
Date: Saturday, December 7th
Time: 12:00 am to 11:59 pm
This Christmas, Shelter KC will provide hot, nutritious meals, safe shelter and warm clothing for our guests. Not only that,...
Learn More
By Becca Alvord Westside Family Church has been serving Shelter KC's Operation Family Feast for four years and it's...
GET INVOLVED