THERE IS HOPE FOR ALL WHO ENTER HERE
Shelter KC is changing lives!
THE IDEA OF "SHELTER" EVOKES CERTAIN IMAGES and feelings in our minds.
A tornado shelter is a refuge during a life-threatening storm. A shelterhouse in a city park is a gathering spot for friends and family to share a meal and to celebrate. We think of someone who has lived a sheltered life as having been kept out of some of the chaos of life, at least for a season.
A shelter is a safe place, a place that stays steady in the struggle. A shelter is a serving place, where needs are met and help is found. A shelter is a sacred place, where truth is spoken and God is present. A shelter provides rescue, but so much more. A shelter is a refuge, a temporary home to recover, to strengthen, to heal, to learn, to find hope, to be restored.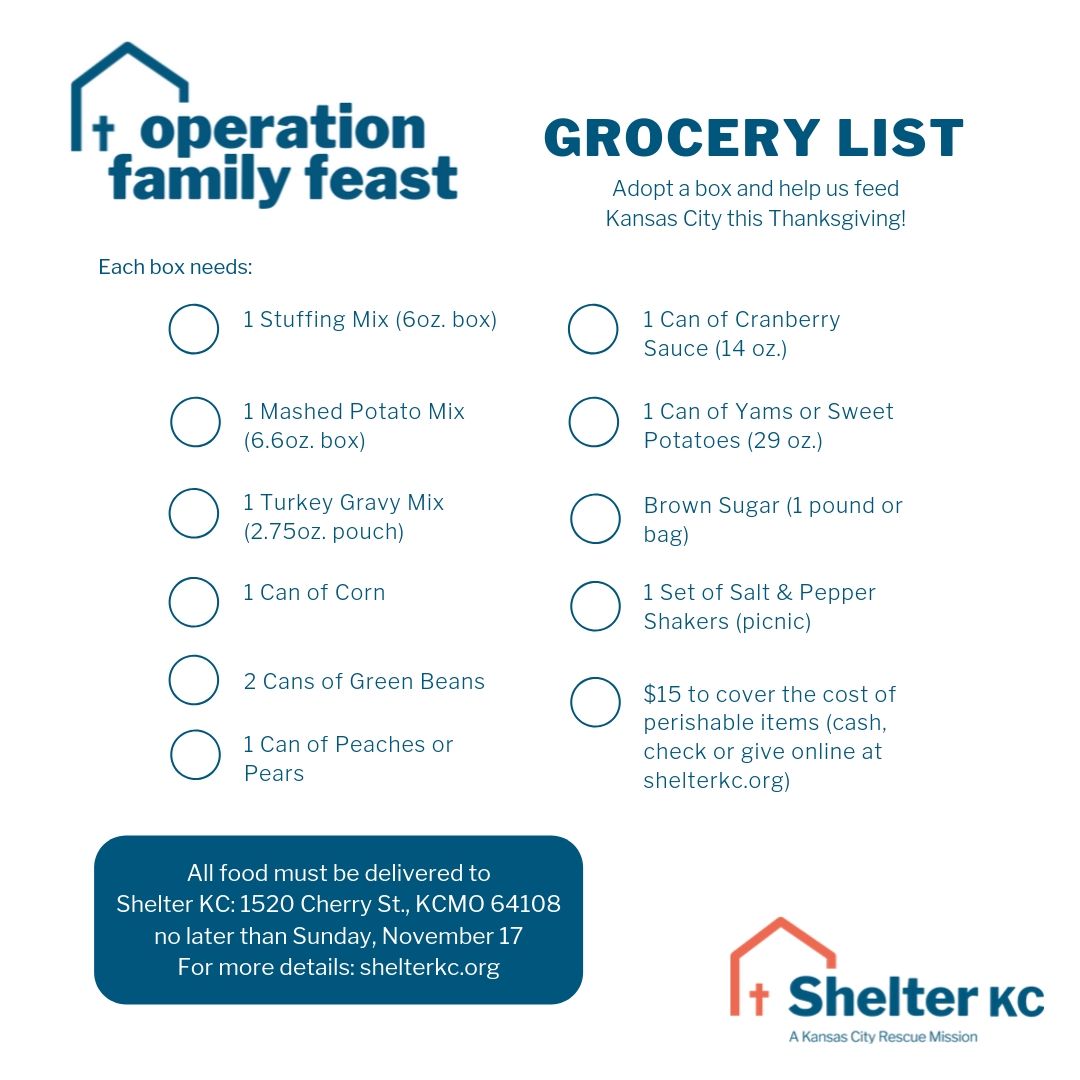 UPCOMING EVENTS
Date: Sunday, November 17th
Time: 8:00 am to 8:00 pm
Operation Family Feast began in 2012 as a church partnership between Shelter KC, Community Praise Worship Church, and other area...
Learn More
LOOK WHAT 10-YEAR-OLD CHLOE did to help fill our bins and our hearts this summer! I want to help...
GET INSPIRED