"Thank you for being a friend..."
We have a lot of love in our hearts and are always looking for ways to follow the teachings of the Bible as He calls us to feed and clothe the hungry. Every other Wednesday, our group of four women (3 from Southwood United Church of Christ and 1 from Blue Ridge Presbyterian) travel to Shelter KC, equipped with donated clothes and delicious desserts. We thoroughly enjoy visiting and feeding the gentlemen in the Christian Community of Recovery program. During a recent visit, one of the participants in the recovery program requested strawberry cake and we were thrilled to be able to fulfill that special order!
Even more so, we love the nickname our group was given - THE GOLDEN GIRLS.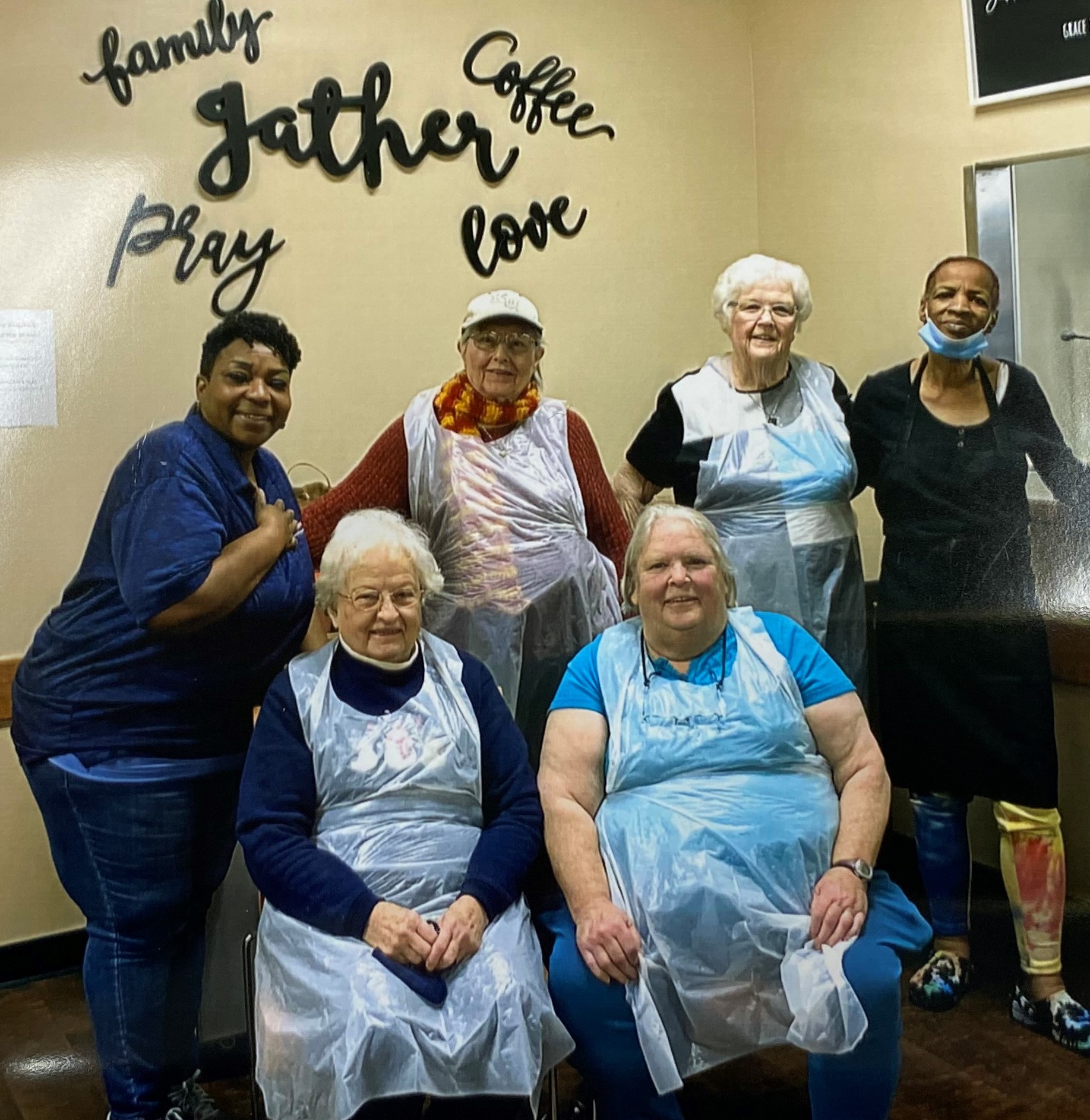 We were so thankful to leave each volunteer visit with bottle caps the residents have saved for us. Those caps will be put to great use during Southwood UCC's youth camp as the kids get crafty making delightful projects. 
This whole experience is a labor of LOVE and we look forward to every opportunity to volunteer at Shelter KC and will continue this tradition for as long as we can! If you're looking for an opportunity to serve, Shelter KC has a variety of ways to use your calling. Whether churches, businesses, other groups, or individually, there is always a way to support Shelter KC.
"Your heart is true, you're a pal and a confidant."