Community Support Through Church Volunteering
We are blessed by churches that are called to partner with us and serve Kansas City's homeless population. There are many ways to support, including in-kind donations, volunteering your time, organizing collection drives for immediate needs, having Shelter KC speak at your church or event, and more.
Shelter KC has been serving people in need since 1950. No matter the reason, we welcome those who are poor, homeless, hungry, and hurting into our doors with open arms. The shelter provides hot meals, safe housing, clean facilities, and services to the Kansas City homeless population. Our values and beliefs align with faith-based organizations looking for serving opportunities.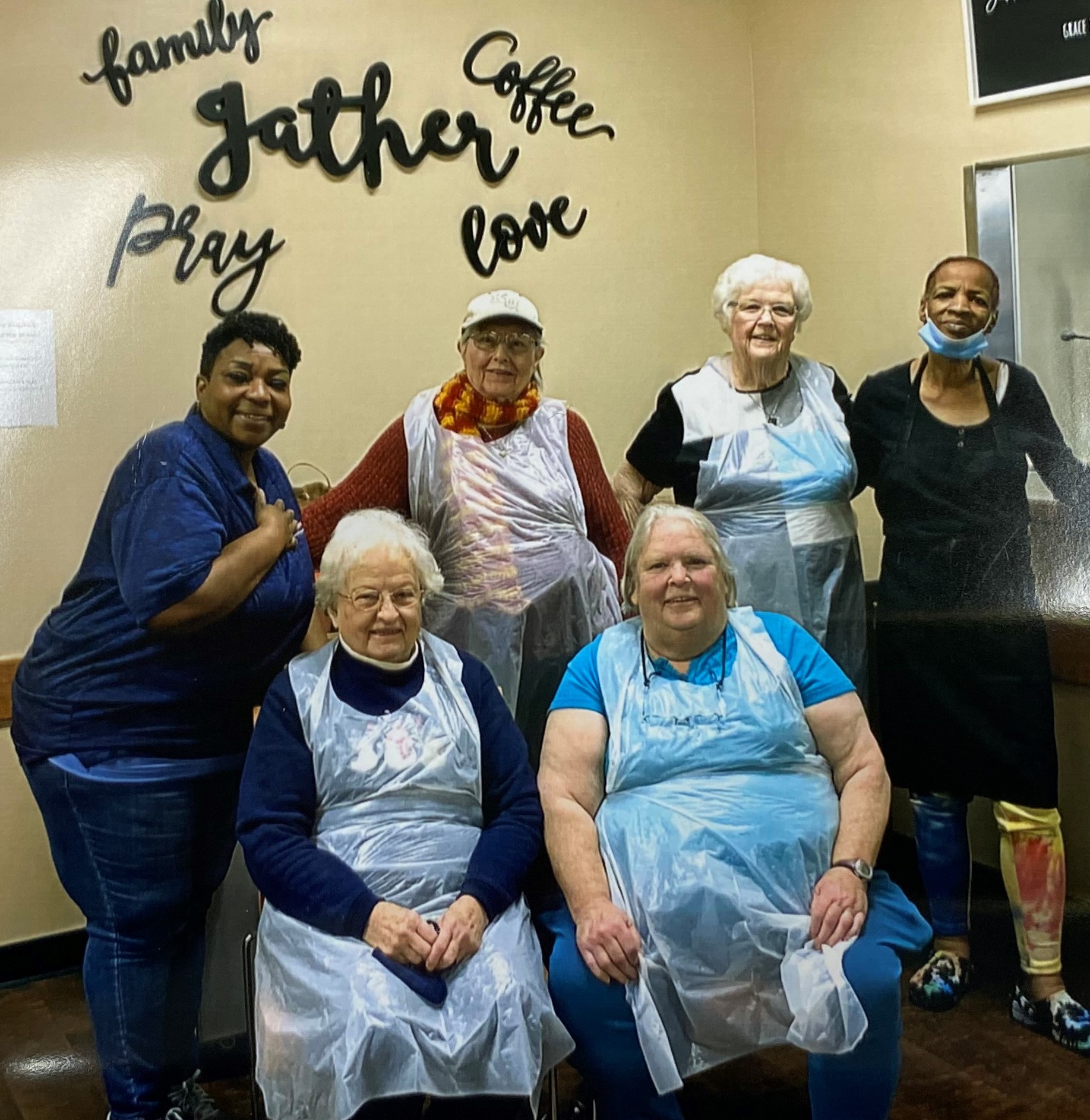 Much of our support comes from the helping hands of Christian volunteer groups like yours and for that, we are truly grateful! Your efforts will help Shelter KC in our mission to offer freedom, support, and resources to those in need, empowering them to reach their full potential.
Church Engagement Presentation
Learn more about ways your church or faith-based organization can support Shelter KC through church volunteer opportunities.
Homelessness Statistics
Homelessness can happen to anyone. According to the US Department of Housing and Urban Development, an average of 1,973 people were homeless on a given night in the Kansas City, MO metro area in 2020.
In 2022, Shelter KC found 22 reasons for homelessness in Kansas City, including:
Loss of public assistance
Foreclosure
Natural weather disaster
Medical condition
Unemployment
Church Volunteering Frequently Asked Questions
Learn more about ministry volunteer opportunities at Shelter KC. Have another question not listed below? Contact us today!
What does it mean to be homeless?
Homelessness is described as a lack of permanent housing. This includes a population that shares housing due to a loss of housing, people who live in a car, motel, emergency or transitional shelter, or other temporary dwellings, and people who are awaiting placement in foster care.
Should I give money to someone experiencing homelessness?
We recommend that you do not give money - many people who are asking for money are not homeless or the gift will be used for alcohol or drugs.
What should I do when I encounter a homeless person?
Acknowledge them. Treat them as a human and look them in the eye.
Be cautious. Some people experiencing homelessness may have criminal backgrounds, mental health, or addiction issues. Use discernment.
Pray for them and share God's love where you can.
Direct them to Shelter KC or other resources.
What size group can volunteer at Shelter KC?
Church groups of between 5 and 20 people can volunteer. Click here to start the church community service today.
Read Our Life-Changing Stories