Food Donation Drive this Holiday Season
The holiday season is quickly approaching! This grateful time of year allows us to rejoice and be glad in the moment, and we look forward to continuing to serve our neighbors. Your help this holiday season will provide delicious Thanksgiving dinners to those in the local homeless community. Our goal is to build complete Thanksgiving meal boxes for families in need as well as provide food to serve at the mission during our busiest time of year. Gather a group of friends, family, coworkers, and school members to organize a food drive and collect items or give a monetary donation. We are beyond blessed by the support of our donors to ensure a positive holiday experience for our guests and neighbors in need.
Thanksgiving Food Drive Items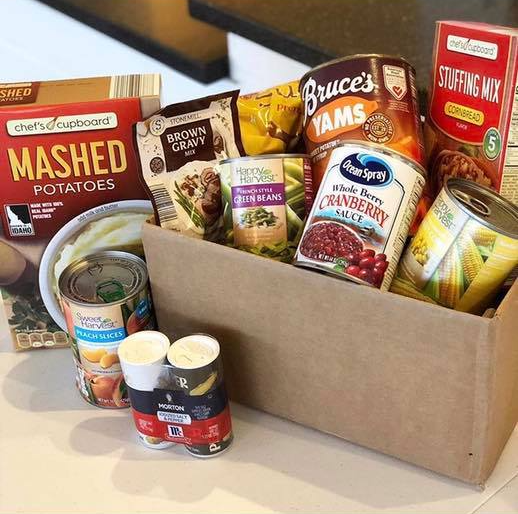 Help us fill our Family Feast boxes and stock our pantry at Shelter KC with the following items:
Stuffing
Macaroni and cheese
Gravy mix packets
Canned vegetables (corn, green beans, peas, etc.)
Canned fruit (peaches, pears, etc.)
Canned yams
Canned cranberry sauce
A turkey voucher, fresh produce, and perishable items will be added to these boxes (thanks to a generous donor) for an abundant Thanksgiving dinner for a family of 4.
Ways to Support
Your involvement will bring food to the tables of hundreds of families in need as well as help feed the community at Shelter KC. Groups and individuals can support the mission of Shelter KC to provide lasting memories and flavorful meals this holiday season and beyond. You can also support by giving your time and talents by volunteering with Thanksgiving meal prep, meal delivery, and more.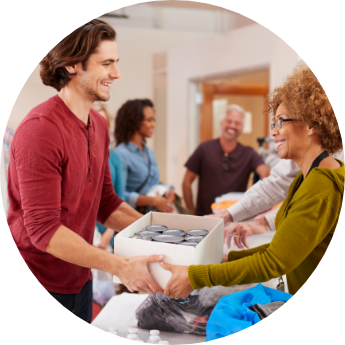 Collect Food Items
Organize a food drive with your church, school, company, friends, and family, add to your list for your family's next grocery trip, or clean out your pantry to help us stock ours. Items can be dropped at Shelter KC (1520 Cherry Street) at any time!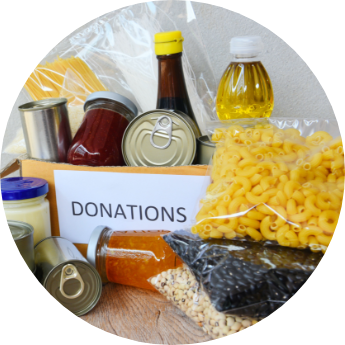 Sponsor a Box
Don't have time to collect food items or would prefer to give a monetary donation? That's ok - you can still support! Every donation will go towards providing food and meals to our neighbors in the surrounding areas.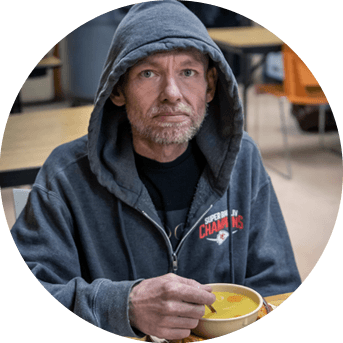 Volunteer
This is our busiest time of year, so there are many volunteer opportunities. From turkey prep to event assistance and more, we are so thankful for your help!