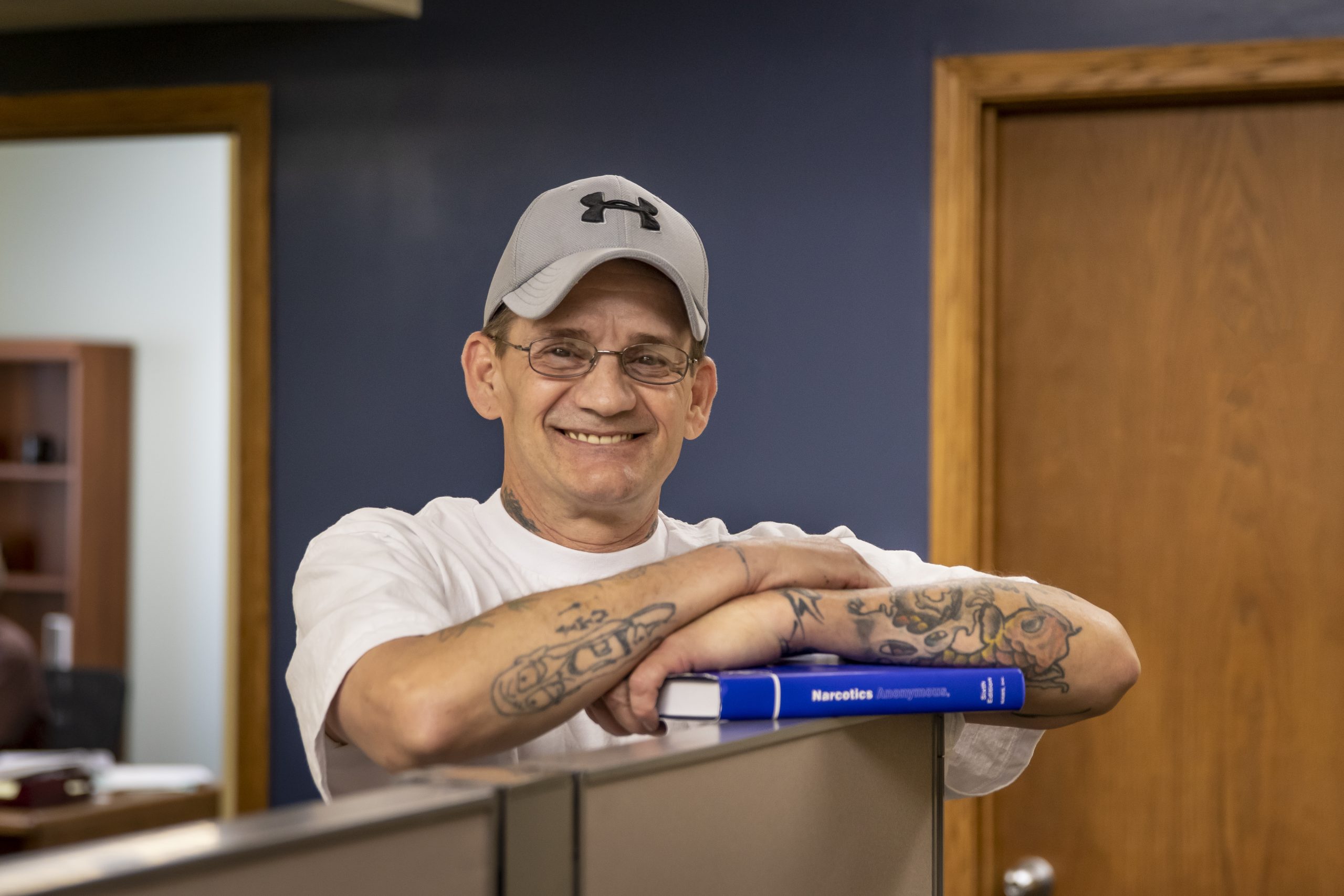 Tommie grew up in a good family with a strict father. But because "everybody was doing it," he started using drugs when he was just 12. At 16, he left home and "never looked back."
"I've been all over this countryand in and out of prison my whole life," he says. Eventually settling in Kansas City, Tommie continued to struggle with drugs despite a friend's urging to come to Shelter KC.
Finally, the struggle became too much. "I'd always avoided place like this," Tommie says. "But I was exhausted and at my wit's end."
"My sister got me here, and I never looked back."
Tommie eventually graduated from our long-term recovery program for men. He now volunteers at Shelter KC once a week by encouraging other men in the program.
"Every morning now I get up and have my devotional. I continue to read God's word and stay steadyon the path, and my life's been getting nothing but better. I have a great job now. I got a house. My worst days now are nothing like before I walked through these doors. Because of this place, my life has been getting better day by day."
"The people here gave me the right tools, and I just keep building on that."
Donate to help us provide love and care to people like Tommie!