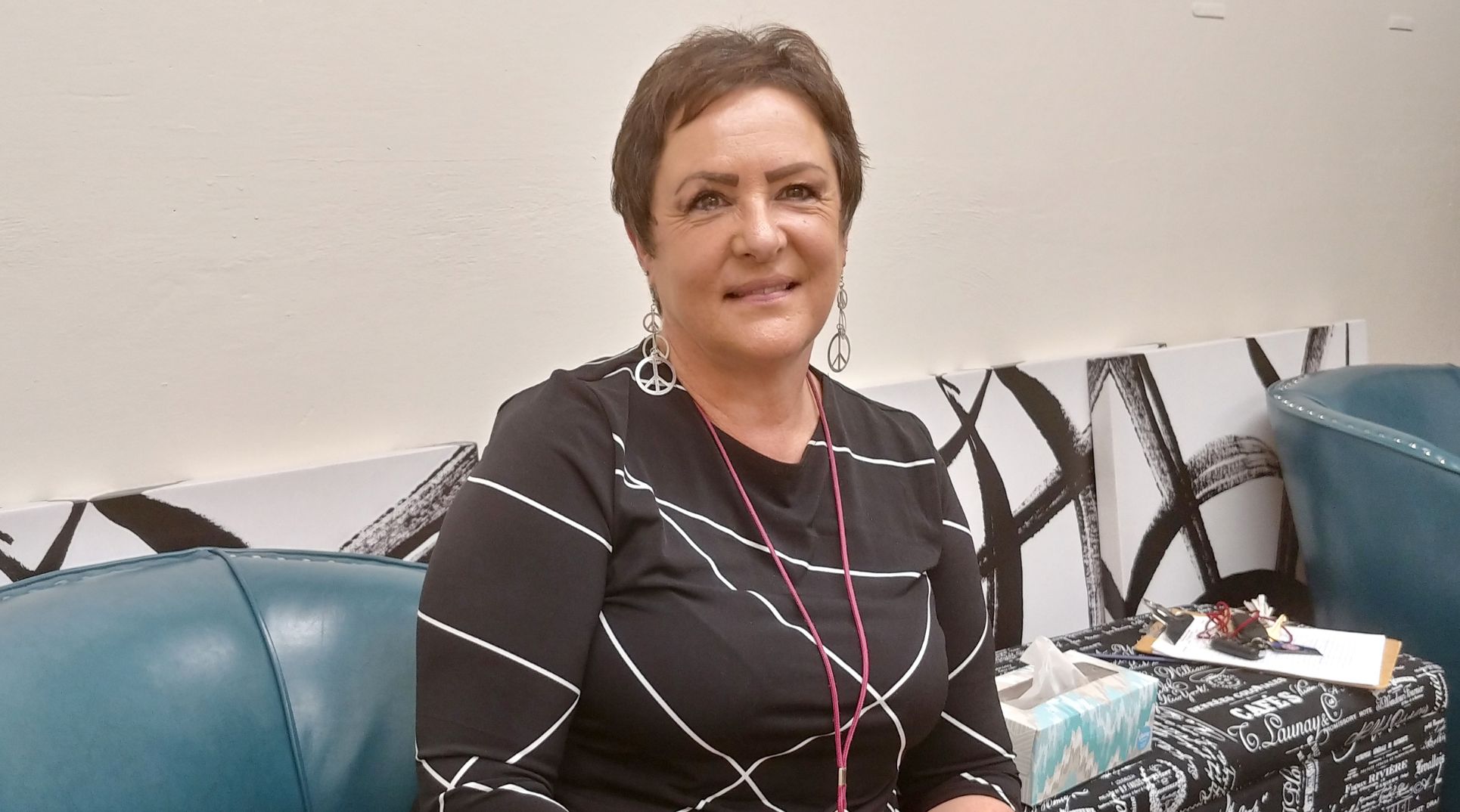 Liz swore she would never be like her father, a violent alcoholic and drug addict at whose hands she suffered every kind of abuse. Her escape was alcohol. "I liked the way it made me feel," she remembers. "It made me forget all the things I went through."
When things weren't going well between her and her husband, Liz turned again to the comfort of alcohol. "It felt it would take my problems away," she says. "But it never did. It would make me feel better for a while, and then things would just spiral out of control."
Alcohol became her "everything." Then it became her enemy as Liz lost jobs, her family, her place to live, everything.
A horrible motorcycle accident nearly took Liz's life. The doctors didn't think she would make it through the night. But this, says Liz, is where God began His work in her life. Following a near- miraculous recovery, Liz went into two long-term rehabilitation programs.
"I found God in my first program because it was a faith-based program. I had an amazing encounter with him, and I accepted God into my life when I was 50 years old."
But Liz continued to struggle with her addiction, which eventually led her to Shelter KC.
"The support here was overwhelming."
Today, Liz is a new creation.
"I've continued growing in the Lord and understanding my addiction. I've built a network of people, the sisters in the program. We have each other's backs and care for each other and love each other."
"I'm learning about relapse, to identify all those problems, the traumatic childhood I had. It's helped me grow so much. I have a sponsor now, and I'm working the steps, which I've never done before."
"This program absolutely works. For me, the difference is, it is deeply spiritual. This program really helps you discover who you are in Christ."
"My daughter is back in my life, and I'm getting to know my grandkids. It's really been an amazing journey of self- discovery, support, and an intimate relationship with God."
Thank you for making a difference in Liz's life through your prayers and support!
Donate to help us provide love and care to people like Liz!