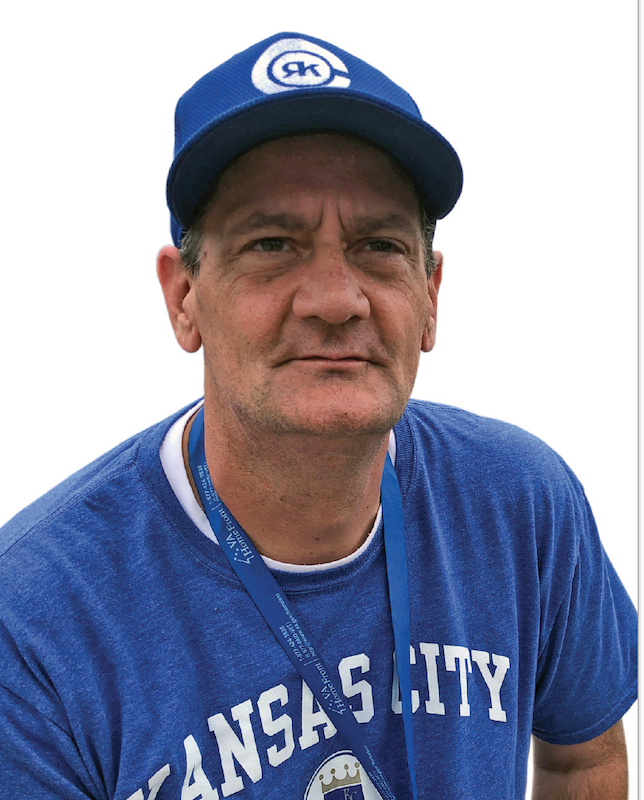 On a brutally cold day last winter, Eric found himself at the end of his hope.
"For more than 18 hours I hid from security at North Kansas City Hospital," Eric remembers. Eric had no place to go and no money. He hadn't eaten in almost four days. Desperate for help, he walked into the ER and tried to get admitted so he could have a bed and food. "They didn't have a reason to admit me and had to release me, but I stayed in the hospital and kept moving, trying to blend in, sleeping a few minutes at a time on the floor of a restroom that wasn't in use."
Eventually Eric was discovered and escorted off the property. "The security guard gave me a bus pass, so I wouldn't have to walk in the cold," he says. "It was about six below zero that day, but the bus never came. So I began walking toward the skyline of the city."
A T-shirt, thin pajama pants and a light jacket were his only protection from the freezing wind. Eric told himself he would walk as far as he could until he either collapsed or found help. "I felt so alone and weak, and I began to believe I would die." But Eric kept walking, uncertain of his destination.
He crossed the bridge and as he began to trudge up the hill into downtown, he saw a homeless man, the only other person out on the streets. "He asked me what I was doing out in the cold, and he could tell I was in trouble," Eric recalls. "He asked me if I had ever been homeless before, and I said no. "Then he said, 'You need to go to Shelter KC. Those are good people there who will help you. You will be safe there, and they will be good to you.' He was concerned about me and told me not to go anywhere else but Shelter KC. "He saved my life."
Eric found Shelter KC not long after, and was welcomed in. "I sat in chapel that night and felt so much peace. "Then at dinner, the food tasted so good, I realized I was groaning out loud with every bite!" he says. "I almost embarrassed myself, but I was so happy to be safe, warm and to be able to enjoy that amazing food. "It was a long walk, but when I came to Shelter KC, I felt like I was home."
--
Help us provide men's services to other guys like Eric. Donate today! Read other stories from our Fall 2019 Connect newsletter.