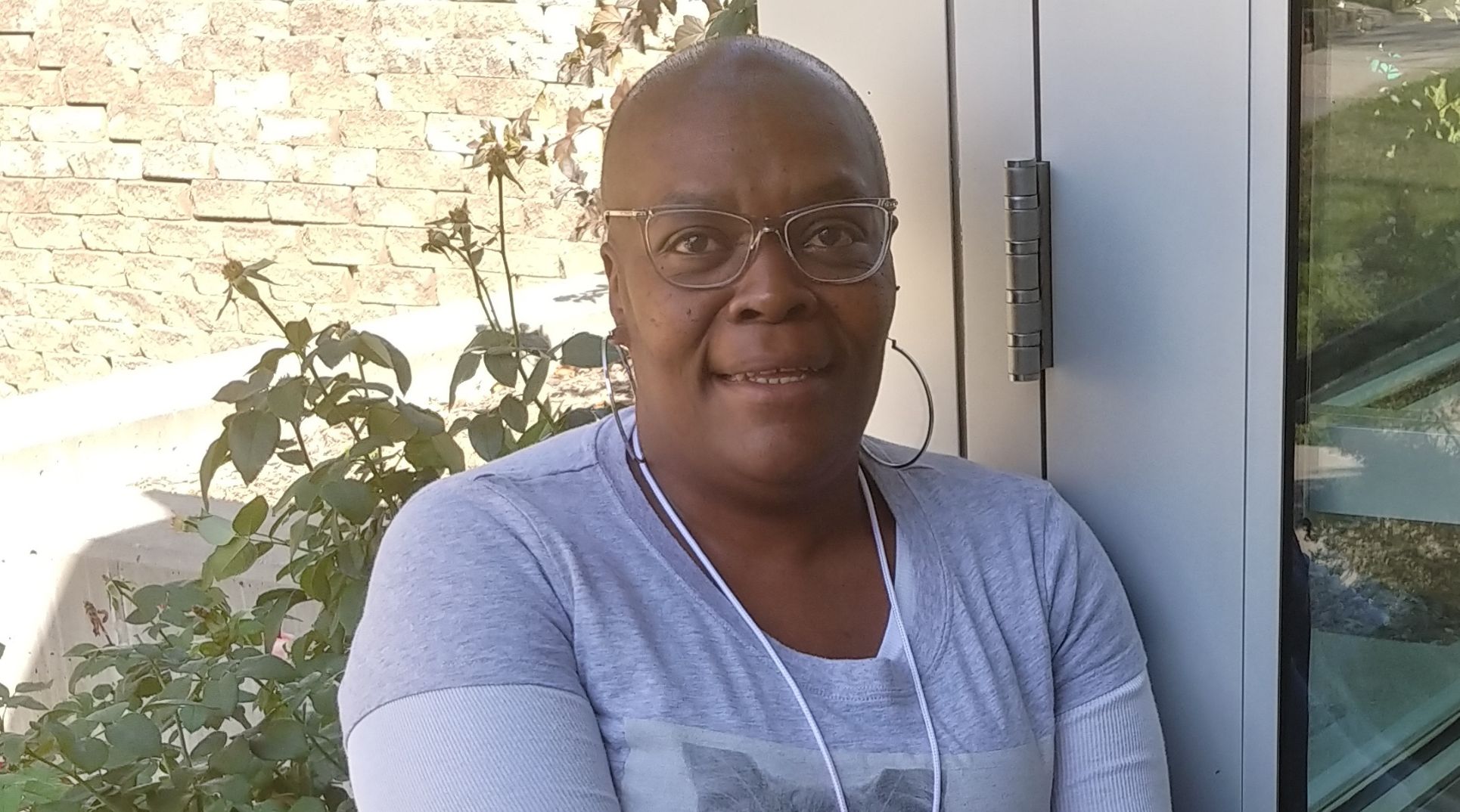 "Dorrine grew up in an extremely abusive home in Baltimore.
"My mom started abusing me at the age of six," she remembers. "I was different. I didn't look like I belonged to her. My siblings would say, 'You're not my sister.'"
As a result, Dorrine took to drugs and life on the streets at a young age. Years later, after a family intervention, she came to Kansas City to start a new life. After sliding back into drug abuse, Dorrine came to Shelter KC's Women's Center in 2019.
I didn't graduate, but the program was excellent. I left thinking that just because I had a lot of sobriety that I was ready."
Like many of our residents, she still needed to deal with extreme childhood trauma.
"I didn't deal with the abuse I got from my mom. I didn't deal with people bullying me in school. I didn't deal with the bad relationships and the prostitution and things that went on in the streets. Nobody knew any of that because I didn't want to tell anyone."
Dorrine came back into the program. And today, she's dealing with her past and moving forward. "I'm learning how to deal with conflict and set boundaries. I'm learning what my boundaries are
and how to let God handle things that are out of my control. I have to let God deal with my mother and move on, because if I stay stuck there, I'm going to go back to using. I have to let God deal with her."
"Every day I have a day clean, it's another day for me to keep me going. When I set goals, I have to follow through, and this program is helping me. I've got to read my Bible each day. This is a wonderful program. It helps people like me who are broken."
Dorrine's goal is to give back. "I want to become a volunteer here, and I'm thinking about going through the DTS program (Discipleship Through Service) to help other girls just like me."
Life change like Dorrine's would not be possible without partners like you. "I would like to thank the donors for their greatness in supporting Shelter KC," Dorrine says. "This is a very good program, and it's wonderful that we have donors out there supporting us, helping us."
Donate to help us provide love and care to people like Dorrine!