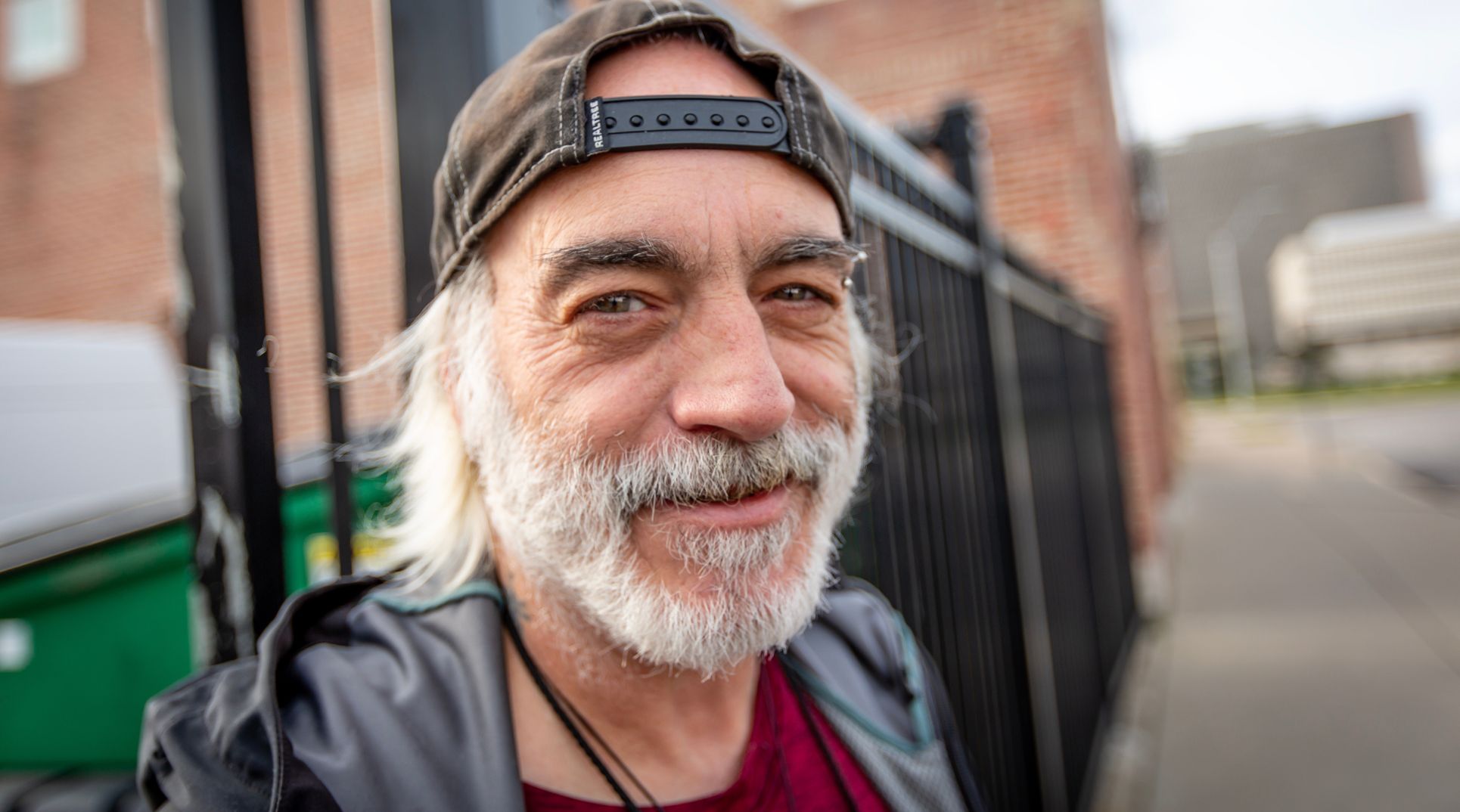 "There was a lot of physical and mental abuse," Anthony remembers of his early years. "I thought that's how life was."
"From the age of 7, my life was addiction. I never tried anything without it." By the age of 19, he fell in with the wrong crowd and ended up spending two years in prison. He'd stay sober for a while, then fall back into using and drinking.
By the time he was 40, he was in a relationship and had three boys. His spouse died of cancer and Anthony ended up raising his sons on his own. "After she passed, I started getting into heavier stuff. One thing led to another, and by the time I got here to Kansas City, I was on meth. I ended up on heroin and pretty much everything under the sun."
He had a roof over his head for six years until he tried to intervene with a man who was beating a woman. Anthony pulled a pistol on the man to stop the abuse. His neighbors became frightened and his lease was not renewed.
"I became homeless. I lost my vehicle and a motorcycle." Anthony went from shelter to shelter until he found Shelter KC.
"They also offer the C-COR program, which is a Christian Community of Recovery. After a whole life of drugs, I definitely needed the recovery program. I decided from the beginning that I was all in."
"I started grabbing on with all I had. Every day it just grew with more intensity to learn as much as I could about God. I have a purpose today. I know I was meant for more."
"God is definitely working here. We're bringing people to Christ, and we have some really awesome teachings here. I've cried countless times in class, I get so much clarity. What they're teaching I'm already seeing and hearing, so it's very uplifting.
Anthony succesfully completed our recovery program and is now liviing in the community. He now gives back to those in need of service.
Donate to help us provide love and care to people like Anthony!