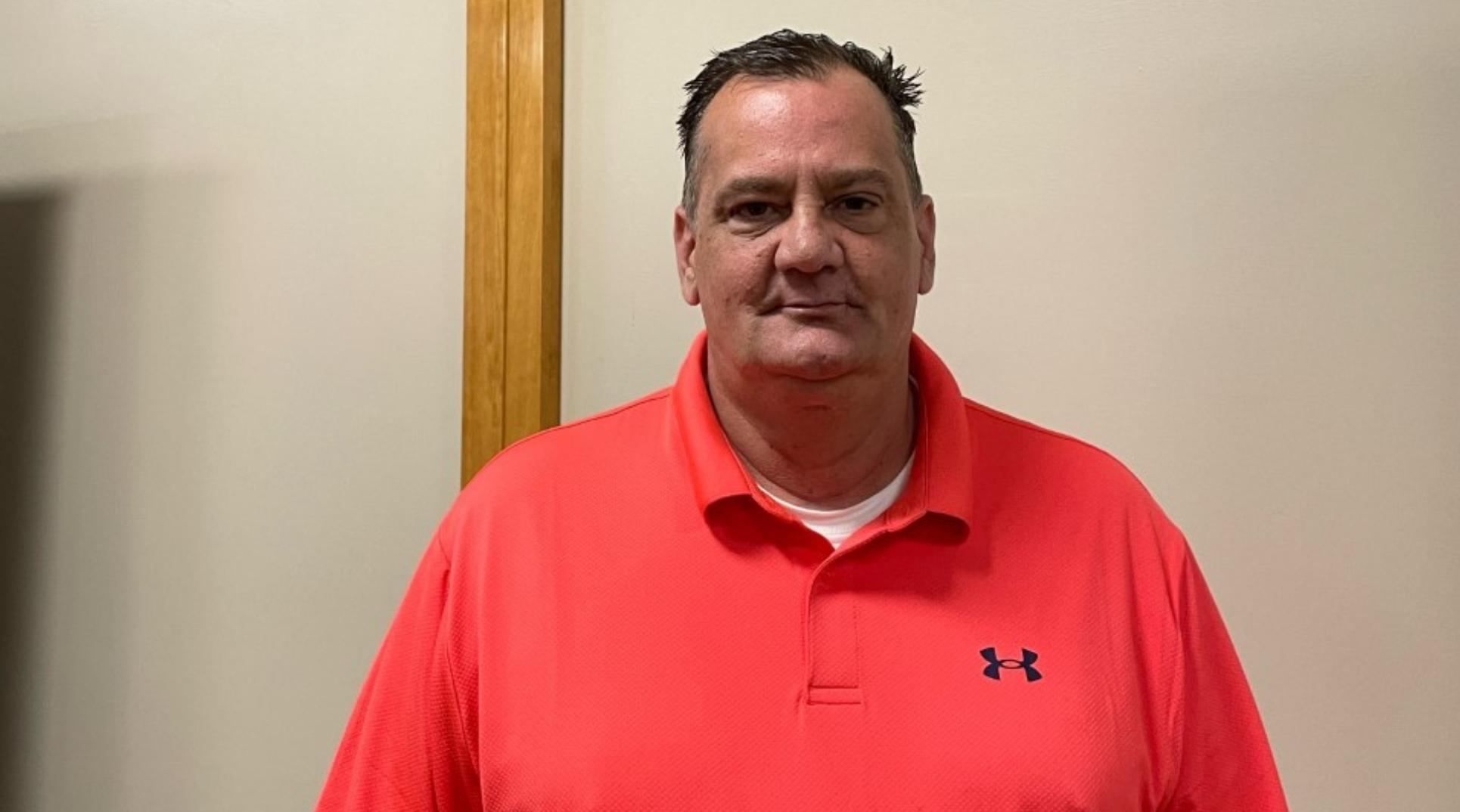 Eric doesn't remember much about the horrific accident that put him in the hospital, just that he collided with a jackknifed semi. "I hit him in the wheels and not under the truck bed," he remembers. "Otherwise, I wouldn't be here today."
It was after the accident and six months in a convalescent care center that Eric's life "fell apart". "I lost my house, my wife, my job, my career, everything. Then I found methamphetamines and that's when my addiction began. It was an escape from reality, an escape from the pain.""God came for me."
Eric's addiction eventually landed him in the hospital. Not thinking he was going to make it, he found himself in the chapel. "I told God, 'My life is yours. Please forgive whatever I've done. I'm turning it over to you.'"
It was a cold winter day when Eric left the hospital. He wandered the streets before a homeless man took pity on Eric and told him to go to Shelter KC.
"I want to be that guy who welcomes these gentlemen in, to help them find the love and to find God in their lives and the Christian walk." That desire led Eric to enroll in our Discipleship Through Service (DTS) program. "It's a one- year program where you work in all areas of the shelter. I spent time in maintenance. I spent time in the kitchen. I spent time at the front desk."
Today, Eric serves on staff as a life coach and outreach coordinator. Three times a week, he visits homeless encampments and reaches out to homeless men to bring them into Shelter KC.
One gentleman had been on the street for 13 years," Eric said. "He came here in March and has completely changed his life around. He's working full time. He's in our Shelter Launch program, which is a commitment to leave homelessness and do what it takes to do that."
"I've watched his family come back together. I've watched him get ready to launch into his own place. That feels good."
"The things that happen here are nothing short of miracles. God is so good to us. The donors are so good to us...investing in what God can do for the guys here. We are so grateful for everything. Our needs are always met."
Donate to help us provide love and care to people like Eric!