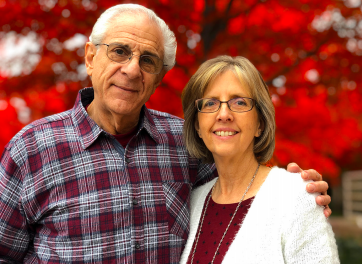 CHRISTMAS HAPPENS A LOT at Kansas City Rescue Mission.
You see, Christmas marks the moment in time when God stepped into the confusion of a dark and dying world in the form of His Son, Jesus, to bring hope, peace and life. Galatians 4:4 says it this way, "But when the fullness of the time came, God sent forth His Son." Another way to say it is: At just the right moment, God stepped in.
We love to celebrate the Christmas season throughout the Mission each December, but the power of Christmas happens every day at KCRM. That's because Christmas happens when God steps in.
Christmas happened on June 15 of this year when Treva, desperate to change the path of her life, saw the KCRM Women's Center sign peeking through the trees as she walked down Prospect Avenue. God placed Wendy, one of the Women's Center staff members, outside to wait for a woman who didn't show up for an appointment. Wendy thought Treva was the person she was waiting for ... which is exactly how God set it up
At just the right moment, God stepped in. By the time 2018 comes to a close, we will have served around 87,000 meals in our KCRM dining rooms. Almost 38,000 times one of our guests or residents will have found a night's rest in one of our beds. Thousands of encounters will have occurred between hurting and hopeless people and our staff, volunteers and other residents who have given their lives to healing and hope. Of those encounters, zero are mere coincidence — at least, that's how we see it.
I don't believe your connection to KCRM is a coincidence, either. Whether you're a long- time donor, a first-time volunteer or if you just happened to pick up this newsletter from a table, I believe there's a reason you're reading this.
First, I want you to know that God loves you very much and created you on purpose and for a purpose. Second, you may be the next person God uses to change a life at KCRM! Whether it is through a prayer, a volunteer opportunity or a financial gift, I know you can make a difference in the life of someone who desperately needs an encounter with help and hope.
Christmas, the intersection of God's heart and our lives, happens every day at Kansas City Rescue Mission. And this Christmas season I am excited knowing that God will step in again and again to help us provide care and comfort to people in crisis.
God's power and love will be on full display — through wonderful people like you — and I know He will be right on time!