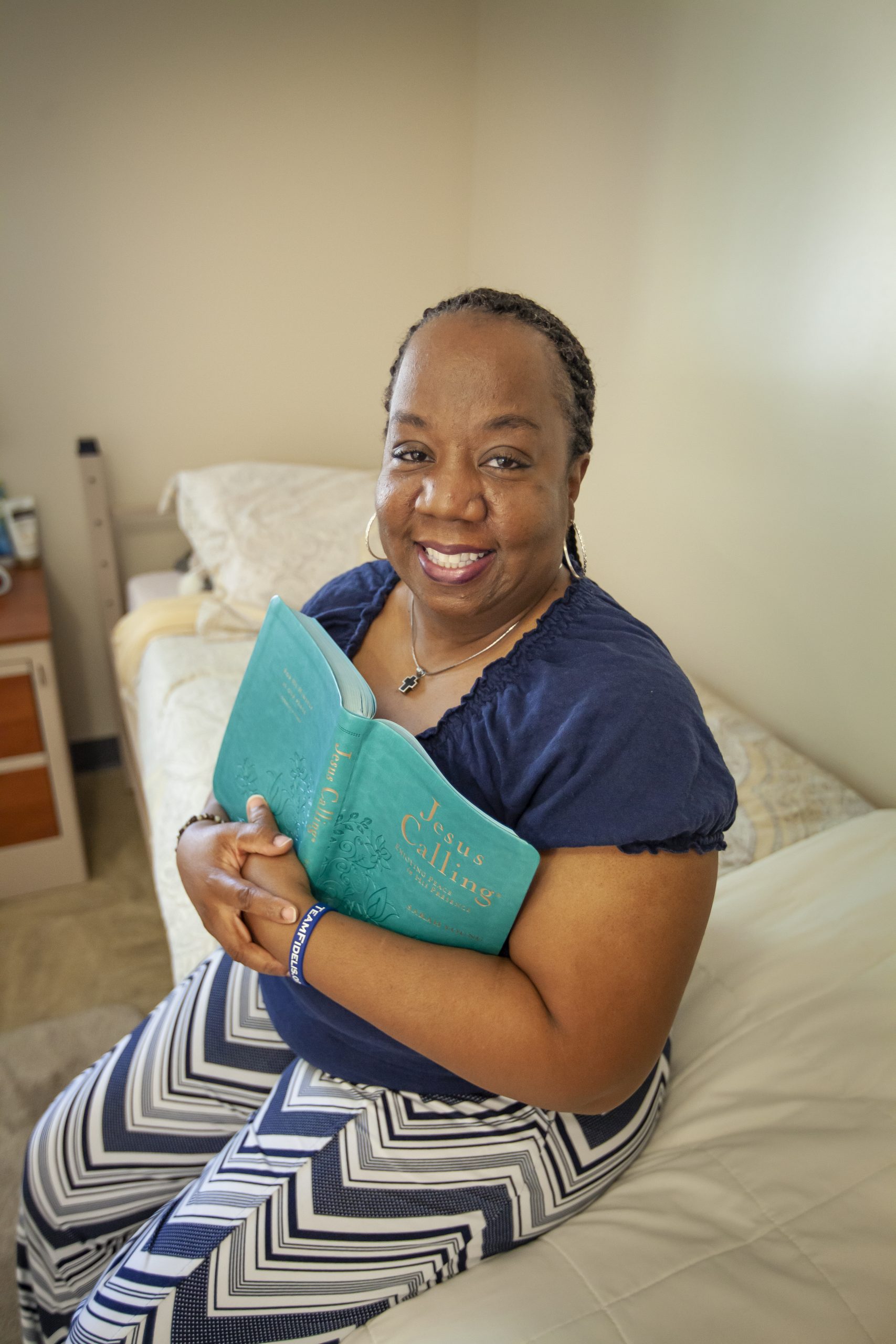 Not having the love she needed at home, Shalise ran away at 13. As she grew older, her life just "spiraled out of control."
"I was introduced to drugs because I was living on the streets. Prostitution was a part of my life. It was just a means to survive daily." 
"I was living in my car, going to friends' houses, begging people to let me stay with them for a night or two." 
The night that changed everything was cold and snowy. Shalise pulled into a parking lot, locked her doors and went to sleep. When she woke, there were people all around her car. "It just became too much," she says. "The freezing, having to wash up in restrooms. It became overwhelming."
With the help of a vocational rehab counselor, Shalise was at our Women's Center within two days! 
"Being here, learning about boundaries and implementing them became the biggest challenge for me, coming from a family where everything was, 'Do as I say and not as I do.' To know that I have a voice and to be able to use it in a productive way made an impact on my life." 
"My grandmother was avid about going to church and learning about the Lord, so I think that was one thing that caused me to want to come here. It was Christian based. I really have to say that Shelter KC has helped me reconnect with God." 
Today, Shalise works at Truman Medical Center as a peer support specialist, helping others who are working through recovery. She's currently working on getting her certification to become a community health worker. 
"This place has really opened up a lot of doors for me," Shalise says. "Today, I work with people like myself who are in recovery. I share my story with them and help them regain their lives." 
"Shelter KC gave me the hope and the knowledge that any and everything is possible through Christ." 
Thank you for making a difference in Shalise's life through your partnership! 
Donate to help us provide love and care to people like Shalise!